Setting goals is essential for a business to succeed and obtain financial success. If you are an entrepreneur you want to set attainable and smart goals for yourself and those that work in your business. Goals make it easier to work towards something and help each person in the business to have a true purpose. Wasatch ActionCOACH works with businesses of all types to help them achieve their goals. We will work to help you set better goals and make action steps to achieve them. Setting an attainable goal is the first step to improving your business.
1- Be As Specific As Possible
The more time that you spend on defining your goals the better. Describe and visualize what the finish line and the journey will look like when putting your goal into the world. Specific goals don't leave you any room for slack and help you create a roadmap on how to reach your goal.
Being specific is the basis of a goal because it gives you a concrete number or idea to work towards. When you set a goal it should look something like "Have 15,000 customers by Q1," "Save $10,000 by the end of the year" or "Hire two employees by December 31." Including numbers and dates will motivate you and push you to complete what you have set your mind to.
2- Write Them Down
Research has shown that writing things down helps us to remember them. Writing goals out not only helps us to remember them and the plan to get there, but it also holds us accountable. If you think of a goal in your head, you may be tempted to never tell anyone or adjust it as time goes by. Writing it down at least gives you an original to look back on and gives you the opportunity to share it with others who can help.
3- Break A Larger Goal Down
For big goals in your business or life, it may be more beneficial to break them down into smaller goals. Setting better goals includes being specific and choosing something attainable. If you set a goal to "lose weight" it may be hard to determine when you have reached your goal. Instead of diving right into the deep end, you can start with small but significant steps. Start with "eating out less," or "running 1 mile each day" before tackling all health aspects at once.
In your business, it can be helpful to have goals for each quarter that equate to one big goal. You may start with audits during quarter 1 and build your customer base in quarter 2, to ultimately reach your goal of making a specific money amount by the end of the year.
4- Use The SMART Criteria
SMART is an acronym that stands for specific, measurable, achievable, relevant or realistic, and time-bound. Using this model will help your goal seem more attainable because you can measure your results and progress in a tangible way. Using this method will improve your ability to set better goals and can improve your finances, employee retention, and the brand of your company.
5- Re-evaluate And Meet Often
The best way to reach goals as a company is to meet often and communicate through each step of the process. Meeting with each person will make sure you are on the same page and on track to reach your goal by your set timeline.
If what you have been doing doesn't seem to be getting you closer to the end result, these meetings are a good time to re-evaluate your method and course correct. Discussing goals as a team means you are all working towards one purpose and know how the company is projected to do during the year. Our business coaches can meet with you often to discuss strategy and see what action needs to be taken next.
Why Are Goals Important?
If you are looking to set better goals, you need to understand the meaning behind getting a great goal. Without goals, it may be hard to see your purpose in a job or as a business owner. Goals help us to become better people and learn about ourselves. Whether you are setting goals for yourself or your business, you should work to set ones that will help not only yourself but others around you as well.
Trust Our Business Coaches To Help You Reach Your Goals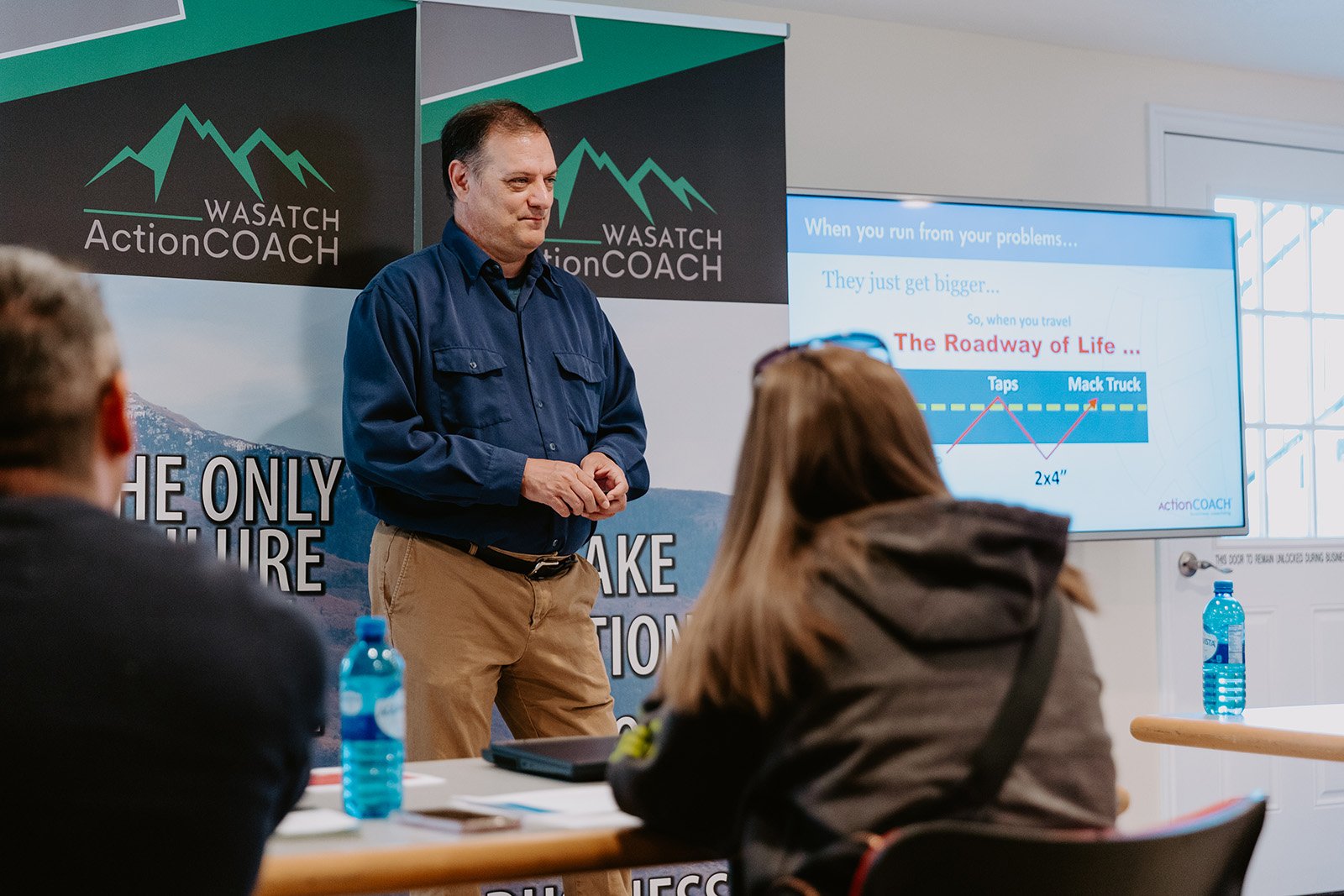 Our business coaches at Wasatch ActionCOACH are action based and will help your business to truly grow. You already have what you need to make your business succeed but we help to improve your strengths, help you set better goals, and see true results. If you want an outside perspective for your business, contact our professionals today!